Wale Adeoye-Famosa
Managing Director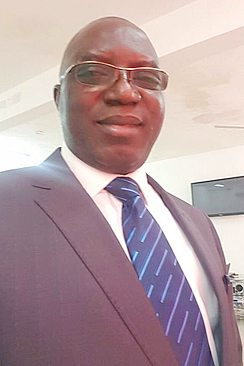 Wale Adeoye-Famosa holds an MBA from Nigeria's foremost University, the University of Ibadan in 1998.
Before becoming the Managing director of Primus Advertising Ghana, he was the Client service and Business Development Director of Insight Advertising Ltd. Ghana from Nov. 1999 to Dec. 2001 after he was transferred from Insight /Grey Lagos.
While in Nigeria, Wale managed brands like NESTLE'S Milo-The food drink, United Bank For Africa(U.B.A), DAEWOO Automobiles, PANASONIC (PANABIZ) Equatorial Trust Bank, Devcom Bank, Fountain Trust Bank and Gateway Bank. Nasco Marketing (manufacturers of Nasco biscuits, and household products) TEXACO Nigeria and PEUGEOT Automobile.
Wale Adeoye-Famosa has participated and facilitated in various courses and seminars notable among them are, Barclays Africa Brand Planning Conference Jo'burg, S/Africa March, 2000, Strategic Management Course for CEOs in 1998 (A.A.P.N), Corporate Management in 1997, Effective Selling Skills in 1996 and a National Seminar on Budget and Budgetary Control in 1992 among others.